Make An Impact
Become a Sponsor of Environmental Research, Education and Community Engagement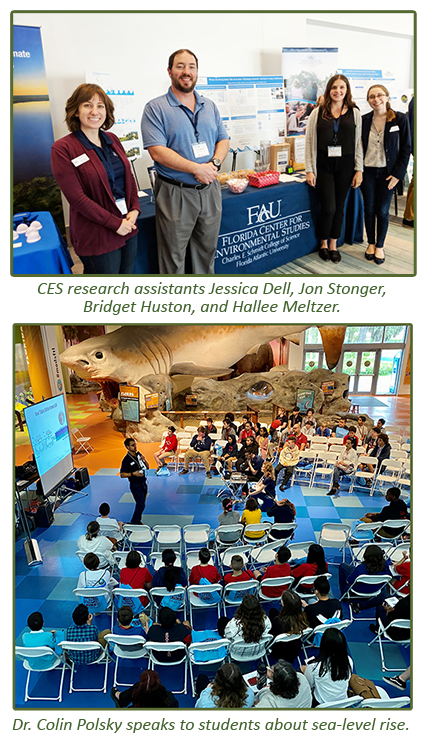 The Center for Environmental Studies (CES) has a rich diversity of environmental research, education and outreach programs that are making a difference in southern Florida. Whenever possible, we support FAU undergraduate and graduate students to enrich their learning experience and contribute to our research, education, and community engagement programs. We have many programs that need support and might meet your environmental interests and ethics, including:
Undergraduate and graduate student scholarships
Florida Climate Resilience Survey of Florida residents
Development of online educational resources
Community Engagement events such as King Tide Tour for Decision Makers, and the Youth Climate Change Summit for high school students in Broward County
All gifts are deposited in our FAU Foundation Fund via the link below. Your tax deductible donation can be made via credit card. You can specify the CES project that you would like to support on the linked FAU Foundation page. We are very grateful for your support.
Thank You!