Anthony Abbate, Florida Atlantic University
Dr. Anthony Abbate holds a Master of Architecture degree from Washington University in St. Louis and a Bachelor of Science degree in Architecture from the Catholic University of America. Abbate is a Professor at the School of Architecture and Associate Provost for the Broward Campuses at Florida Atlantic University. His research examines historical and contemporary sustainable design and construction practices in the hot-humid climate zones of the tropics and subtropics at two scales: the macro/urban and the micro/detail. In connection with this line of inquiry, and in the context of the built environment of the contemporary city, the deeper unresolved tensions between globalization and regionalism are explored as they relate to climate change, sense of place, and sustainability. He was co-chair of the International Conference of Subtropical Cities in 2011 and 2013. He edited the proceedings of the IV International Conference Subtropical Cities 2013: Design Interventions for Changing Climates, published by the Association of Collegiate Schools of Architecture. He authored Subtropical Sustainable: A Context Sensitive Design Approach to Redevelopment in Broward County and a chapter in Miami Modern Metropolis: Mid-century Architecture and Urbanism in the Tropics, edited by Allan Shulman. A multiple award winner, Abbate has presented at workshops and conferences in Australia, Colombia, Germany, Mexico, and the US.
Ricardo Alvarez, Mitigat.com, Inc.
Mr. Ricardo Alvarez is a consultant, educator, researcher, expert witness, writer, and presenter on vulnerability assessment, hazard mitigation, climate change adaptation, resilience, and sustainability. His current focus is on sea level rise adaptation on building-specific to regional scales, reduction of potential damage to buildings from natural hazards. Educated in environmental design, architecture, urban planning, and business administration, Alverez has been engaged in climate change since 1997. He is a former deputy director of the International Hurricane Research Center and a former professor at Florida International University and former visiting professor at Florida Atlantic University. He managed a continuing-education Certificate in Emergency Management and Hazard Mitigation at FIU, and K-12 program, Developing a Culture of Mitigation through Education, designated 2004 best practice by FEMA. Since 1988 he has engaged in 1500+ hurricane-mitigation projects, including management of the FEMA Hazard Mitigation Program for hurricane Andrew and other major disasters, including Katrina, Wilma and others. Alvarez served as Principal Investigator in research work for the Residential Construction Mitigation Program in Florida, developed concept of 'wall-of-wind', and roof construction, improving performance under hurricane loads by a factor of 130% leading to changes in Florida Building Code. He serves on the Member Advisory Council for CLEO Institute, the Steering Committee Miami-Dade County Local Mitigation Strategy, and State of Florida Hazard Mitigation Plan Advisory Team.
Fred Bloetscher, PhD, Florida Atlantic University
Dr. Frederick Bloetscher, P.E., DWRE, LEED-AP is an Associate Professor at Florida Atlantic University. Bloetscher holds a Ph.D. in Civil & Environmental Engineering from the University of Miami, a Master of Public Administration from the University of North Carolina at Chapel Hill, and a B.S. in Civil Engineering from the University of Cincinnati. He holds professional engineering licenses in 9 states. His interests are total water management. He has been involved in consulting with local communities regarding stormwater, flooding and sea level impacts since 2001, including helping communities design and administer stormwater utilities, stormwater fees, vulnerability assessment tools, modeling and infrastructure funding, as well as developing solutions for adaptation and hardening against sea level rise and flooding on infrastructure systems. Bloetscher has nearly 20 years' experience in the operation of governments and governmental utilities as a result of past employment in senior management positions as a city manager and utility managers, plus 12 years of academics and consulting. His past experience includes 12 years as Director or Deputy Director of large water and sewer utility systems in south Florida, and 12 years of consulting for the Cities of Hollywood, Dania Beach, Surfside, Hallandale Beach, Miami Beach, and Lauderhill, and the Town of Davie.
Robin Bronen, PhD, Alaska Institute for Justice
Dr. Robin Bronen works as a human rights attorney and has been researching the climate-induced relocation of Alaska Native communities since 2007. Her research has been publicized by CNN and the Guardian, among others. She has worked with the White House Council on Environmental Quality to implement President Obama's Climate Change Task Force recommendation to address climate displacement, as well as the UN High Commissioner for Refugees Climate Change Office. She is a senior research scientist at the University of Alaska Fairbanks and co-founded and works as the executive director of the Alaska Institute for Justice, a non-governmental organization that is the only immigration legal service provider in Alaska, houses a Language Interpreter Center, training bilingual Alaskans to be interpreters, and also is a research and policy institute focused on climate and social justice issues. The Alaska Bar Association awarded her the 2007 Robert Hickerson Public Service award and 2012 International Human Rights award. The Federal Bureau of Investigation awarded the Alaska Institute for Justice the 2012 FBI Director's Community Service award for its work with human trafficking victims, and Soroptimist International awarded her the 2012 Advancing the Rights of Women award. Victims for Justice awarded her the Advocacy award in 2014.
Mayor Jim Cason, Coral Gables, Florida
Jim Cason was first elected Mayor of the City of Coral Gables on April 12, 2011. He was elected again with 71 percent of the vote in April 2013. And was reelected for a third term in April 2015. He is a retired U.S. Foreign Service officer with more than 45 years of national and international public service, including extensive experience in Latin America as a leader of multi-agency Embassy communities. He is fluent in five languages. Mayor Cason has had 10 years of higher education at several of the nation's most prestigious institutions studying international affairs and economics. He is a Fulbright Scholar and a graduate of Dartmouth College, Johns Hopkins University and the National War College. During his tenure Mayor Cason has focused his efforts on assessing the City's risk in terms of sea-level rise and is working towards looking for innovative ideas to help combat this growing concern.
Jason Chandler, Florida International University
Jason R. Chandler, A.I.A., is the Chair and an Associate Professor in the Department of Architecture at the College of Architecture + The Arts at Florida International University. He was appointed as the Interim Chair of the Department of Landscape Architecture + Environmental and Urban Design in Fall 2015. Chandler's academic activities focus on building construction systems and their integration into architecture and urban design. Professor Chandler's research has been supported by grants and fellowships from the National Institute for Architectural Education, the International Hurricane Center, the National Renewable Energy Laboratory, the Knight Foundation, the Cejas Family Foundation, the Metropolitan Center at FIU and the United States Department of Education. He is co-author with Shahin Vassigh on Building Systems Integration for Enhanced Environmental Performance (2011). Chandler holds the Bachelor of Architecture from Cornell University and the Master of Architecture from the Graduate School of Design at Harvard University.
Mitch Chester, Law Office of Mitchell A. Chester, P. A.
Mitchell A. Chester, Esq. is a civil trial lawyer practicing in Southeastern Florida. He is a member of the American Board of Trial Advocates and is an AV-rated attorney. In practice for over 37 years, he is deeply concerned about developing legal, social, housing and monetary adaptation and retreat solutions for communities threatened by swelling oceans due to sea level rise (SLR). Chester is editor of RaisingFields.org (how agriculture can adapt to SLR and increased heat), SLRAmerica.org (which explores legal and practical financial issues pertaining to SLR), FinancialAdaptation.org (monetary tools for SLR), SeaLevelRiseRadio.com (a podcast which discusses topics to examine key societal issues and opportunities presented by encroaching waters), AdaptationActionAreas.com (explaining special sea level rise zones in Florida) and MySeaLevelRise.org (SLR issues). His focus is on people,  including homeowners, renters, business owners and agricultural interests as we jointly prepare for altered coastlines. He is one of the directors of the CLEO Institute, which educates government leaders, students and the public about societal impacts of SLR and climate change. Chester has presented at multiple universities in Florida, the Vizcaya Museum and Gardens, the Arthur R. Marshall Foundation for the Everglades, the Environmental Coalition for Miami and the Beaches, the Coral Gables Museum,  the Florida Bar Environmental Law Section and other venues. He writes on SLR issues for the international forum TheNatureOfCities.com.  In January 2016, he was named Trial Lawyer of the Year by the Fort Lauderdale ABOTA Chapter.
Robert Corell, Global Environment and Technology Foundation & Center for Energy and Climate Solutions (US)
Dr. Robert W. Corell is a Principal at the Global Environment Technology Foundation and Leads its Center for Energy and Climate Solutions. He has several academic appointments: Senior Faculty Fellow, College of Arts and Science and its School of Environment, Arts and Society, Florida International University. Professor II at the University of the Arctic's EALÁT Institute and held the Arctic Chair at the University of Tromsø, Norway (2009-2012). He was appointed Vice Chancellor of the Academy of Science and Art in 2012. He is a Member of the Modeling Team at Climate Interactive Initiative, Council Member of the Global Energy Assessment (GEA) and Lead Author of GEA's Chapter 3 on Environment and Energy and Co-Chair of Phase II of the GEA. He is Founder in 2008 and Chair of the Global Climate Action Initiative established to assist international negotiators (US, China, Indonesia, etc.) in the UNFCCC and beyond processes and in 2010. Dr. Corell founded the non-profit Global Science Associates, an interdisciplinary nucleus for the world's best science experts and collaboratories. He lead the Arctic Climate Impact Assessment (2005) and most recently lead a comprehensive study of governance issues in the circumpolar Arctic. In 2013, head chaired and was the lead author of the 2013 UNEP Year Book on "The View from the Top Searching for Responses to a Rapidly Changing Arctic". He was recognized with the other scientists for the 2007 Nobel Peace Prize for his work with the International Panel on Climate Change (IPCC) assessments and in 2010, Dr. Corell was awarded an Honorary Doctor of Veterinarian Medicine by the Norges Veterinærhøgskole (Norwegian School of Veterinarian Science). Corell, R.W., Lead Author, UNEP Year Book, View from the Top: Searching for responses to a rapidly changing Arctic (2013). Principal Scientific Advisor, Chickasha Clean Energy Project: A Transition Strategy for Global Energy Systems (2014 - Present), and Chief Scientist and Member of the Board, International Sea Level Institute (San Francisco Bay Region: 2015)
Ted Deutch, U. S. Congressman, Florida's 21st District
Congressman Ted Deutch, 49, has represented Broward and Palm Beach counties in the U.S. House of Representatives since April 2010. Prior to his election, Ted served two terms in the Florida State Senate and enjoyed a successful career representing entrepreneurs as a commercial real estate attorney. In Congress, Ted has helped advance some of South Florida's most vital economic priorities, relentlessly pushing for the timely expansion of Port Everglades, securing federal funding for beach renourishment and Everglades Restoration, and advocating for major infrastructure projects, including Boca Raton's Air Traffic Control Tower and Fort Lauderdale's WAVE Streetcar initiative. Ted has earned a reputation as a Democrat willing to work across the aisle to get things done. He passed legislation reauthorizing federal support for ocean-generated renewable energy research underway at institutions like Florida Atlantic University. Recently, Ted successfully established the Congressional Climate Solutions Caucus, the first bipartisan task force on climate change, bringing together Republicans and Democrats to discuss the impacts of climate change on the environment, industries, businesses, and the daily lives of millions of Americans. Ted is a graduate of the University of Michigan and University of Michigan Law School. He lives in Boca Raton with his wife Jill and their three children.
Rowan Douglas, Willis Re
Mr. Rowan Douglas is CEO Capital, Science & Policy Practice at Willis Towers Watson, a leading global advisory, broking and solutions company. Previously, he served on the Board of the Group's reinsurance division, Willis Re, as CEO Global Analytics. In 2011, Douglas was appointed to the UK Prime Minister's Council for Science & Technology; he is also a member of the Royal Society's Working Group on Resilience to Climate Risk and Extreme Weather and chairs the Willis Research Network of fifty universities world-wide. He has held various appointments within the UN and other international organisations and was awarded a CBE in the 2016 New Year's honours for services to the economy through risk, insurance and sustainable growth. Douglas sits on the Executive Committee of the International Insurance Society (IIS), New York from which he received the Kenneth R Black Award in 2014.
Walter Duke, Walter Duke + Partners, Inc.
The Honorable Walter B. Duke, III is the President and sole shareholder of Walter Duke + Partners, Inc., a comprehensive commercial valuation advisory and consulting company that provides critical analysis and market metrics to corporate, government, and private clients nationwide. Since 1975, the company has completed over 15,000 assignments in excess of $25 billion. In addition to managing his commercial appraisal practice, Duke is a frequent panelist, presenter and lecturer on topics relating to commercial real estate valuation. He is also in great demand for expert witness testimony for purposes of litigation support, tax appeal hearings and other quasi-judicial proceedings. Duke is also the former Mayor of Dania Beach and a former member of the Broward County Metropolitan Planning Council and is currently a candidate for the City of Fort Lauderdale City Commission – District IV seat. He serves on the Governmental Affairs Committee of the Greater Fort Lauderdale Board of Realtors, Chairs the Government Affairs Committee for the South Florida Chapter of the Appraisal Institute, and serves as the Government Affairs representative of the Marine Advisory Board of the Greater Fort Lauderdale Chamber of Commerce. Duke resides in Fort Lauderdale with his wife Lisa. Together they have three grown children and two rescue dogs.
John Englander, Oceanographer, Author
Mr. John Englander is an oceanographer, consultant and leading expert on sea level rise. He brings the diverse points of view of an industry scientist, entrepreneur and CEO to this real-world issue. For over thirty years, he has been a leader in both the private sector and the non-profit arena, serving as CEO for such noteworthy organizations as The Cousteau Society and The International SeaKeepers Society. Recently he was appointed the Executive Director of the new International Sea Level Institute, scheduled to be fully operational in 2016. Englander's bestselling book on the topic, High Tide On Main Street: Rising Sea Level and the Coming Coastal Crisis, clearly explains the science, the impending devastating economic impacts and the opportunity to design for a more resilient future. He graduated Dickinson College with a double major in Geology and Economics. As a consultant Englander works with businesses and government agencies to understand the financial risks of sea level rise and the need for "intelligent adaptation." He is in demand as a speaker, with recent presentations from Boston to Miami and from Vancouver to Hong Kong. Recent briefings about planning for long term national security include the US Coast Guard, Department of Homeland Security, and the US Congress.
Dan Flynn, PhD, Florida Atlantic University
Daniel C. Flynn, Ph.D., Vice President for Research, oversees research administration in the Division of Research at Florida Atlantic University, including the Office of Sponsored Programs, Research Integrity, Research Accounting, Technology Development, Veterinary Services, Research Communications, Tech Runway and the Florida Atlantic University Research Corporation. The division works to expand and support the University's academic and research programs, promoting research, scholarship, creativity and collaboration with faculty and students.
Prior to joining FAU, Flynn served as Associate Dean for Research in the College of Health Sciences at the University of Delaware. In that role, he helped grow the research enterprise by 60 percent, promoted the development of invention disclosures and patent applications by faculty and developed undergraduate entrepreneurial programs and research programs. He also served as the founding Associate Dean for Research and Economic Development at The Commonwealth Medical College, a new medical school in Scranton, PA.
He obtained his B.S. in microbiology from the University of Maryland, College Park (1981) and his Ph.D. in virology from North Carolina State University (1988). Flynn conducted his post-doctoral studies at the University of Virginia (1992) in oncogenes and signal transduction.
Alex Gardner, PhD, NASA-Jet Propulsion Lab
Alex Gardner is a Research Scientist at Caltech's Jet Propulsion Laboratory. He earned a B.Eng. in Civil Engineering from the University of Saskatchewan, a Ph.D. in Earth Sciences from the University of Alberta and was a NSERC research fellow in the Department of Atmospheric, Oceanic, and Space Sciences at the University of Michigan. He is a member of NASA's Sea Level Change and ICESat-2 Science Definition Teams. Alex studies the Earth's cryosphere (frozen Earth) with a particular focus on glaciers and their impacts on sea level rise and water resources. He is interested in how glaciers respond to natural and human induced forcings as well as how changes in the reflectivity of snow and ice modify the Earth's climate.
Katie Hagemann, Miami-Dade County
Katie Hagemann is a Sustainability Initiatives Coordinator within the Office of Resilience at Miami Dade County. Her work focuses primarily on climate change and adaptation to sea level rise. Before moving to Miami Katie also worked on coastal climate adaptation during the post-Sandy Rebuild by Design and National Disaster Resilience competitions. She earned her Master of Environmental Science from the Yale School of Forestry and Environmental Science where she studied how cities used grey and green infrastructure to adapt to rising sea levels and reduce flood risks.
Jeff Huber, Florida Atlantic University Architecture
Jeff Huber is an assistant professor within the School of Architecture at Florida Atlantic University where he teaches upper-division architectural design studios, as well as urban design history and theory. He is also the Director of Urban Design and Planning at Brooks + Scarpa Architects and the managing principal of their South Florida office. Huber's research, teaching, and design work have garnered numerous national awards, most notably from The American Institute of Architects, The American Society of Landscape Architects, and the American Collegiate Schools of Architecture. Huber has advanced sustainability educational and professional initiatives in agricultural urbanism, missing-middle housing typologies, Transit-Oriented Development and Low Impact Development. Currently, Huber is engaged in sea level rise research and adaptation design frameworks for Southeast Florida through a NOAA Florida Sea Grant and National Endowment for the Arts Our Town Grant programs.
Steve Ivanoff, Bering Straits Villages
Mr. Steve Ivanoff has worked for Kawerak, Inc. as a transportation planner since 2002 and is a self-employed fisherman participating in the Norton Sound herring, salmon, and crab fisheries. He currently serves his community and region under these elected positions: Alaska Federation of Natives board member, representing the Bering Straits Villages, Bering Sea Fishermen's Association, chairman; Bering Straits Native Corporation, board member; Unalakleet Native Corporation, chairman; Denali Transportation Committee, member appointed by the Governor. Although retired from the Bering Straits School District, he is the head boys' basketball coach at the high school in Unalakleet. He has three children, Kelsi Marie (27), Ralph Keoni (23), and Gage Stephan (18). A native Alaskan, Ivanoff was born in St. Michael and raised in Unalakleet. He graduated from Covenant High School in Unalakleet and attended Oregon State University.
Kristen Jacobs, FL State Representative
Representative Kristin Jacobs is a member of the Florida House of Representatives who has built a career in policy on diplomacy and integrity. Her journey began as president of her neighborhood Home Owner's Association, and she quickly evolved to become Broward County Commissioner and later Mayor of Broward County. Representative Jacobs tackles issues statewide in Florida's capitol with 120 other representatives. As a freshman Kristin was thrilled to be appointed Ranking Member of Agriculture and Natural Resources Appropriations Subcommittee. As a public servant on the local and now State level, Representative Jacobs has demonstrated a keen ability to pull people with differing points of view together and identify common ground. Her collaborative approach has led to landmark initiatives, many heralded as national models. Her eagerness to take on daunting challenges resulted in the Southeast Florida Regional Climate Change Compact, a four-county compact that addresses climate change in Florida, and a Tri-County Compact that helps counties accomplish shared interests. Additionally, in 2014, she celebrated the passage of Broward Complete Streets Program and the Broward County WAVE streetcar project, both of which support sustainable public transportation. Currently she works in coordination with the League of Cities to bring to fruition the Florida Regional Compact Initiative.
Jennifer Jurado, PhD, Broward County 
Dr. Jennifer Jurado is the Director of Broward County's Environmental Planning and Community Resilience Division where she oversees the County's regional climate resiliency initiatives, county-wide water resource policy and planning, shoreline protection and marine resources programs. Since joining the County in 2002, Jurado has been a key figure in the advancement of multi-jurisdictional initiatives focused on water management, climate adaptation efforts, and the integration of climate policy in comprehensive planning. Of particular note has been her role in analyzing and planning for future sea level rise in the built environment. She played a lead role in the organization and advancement of the Southeast Florida Regional Climate Change Compact, a four-county collaboration focused on regional climate mitigation and adaptation strategies Jurado was also a major contributor to President's State, Local and Tribal Leaders Task Force on Climate Preparedness and Resilience. Dr. Jurado earned her Ph.D. in Marine Biology and Fisheries from the University of Miami.
Roderick King, Florida Institute for Health Innovation
Dr. Roderick K. King, MPH is the Chief Executive Officer (CEO) for the Florida Institute for Health Innovation, and holds faculty positions at University of Miami Miller School of Medicine, and the Disparities Solutions Center, at Massachusetts General Hospital. His academic work and health policy work focuses on improving the health of underserved communities via leadership and human capital development, and organizational/systems change. King has worked to improve the health of communities nationally and internationally via training and facilitating collaborative leadership efforts to support leaders in creating aligned actions and measurable results for underserved communities. King served from 2006-2009 as one of two Inaugural Institute of Medicine (IOM) Anniversary Fellows in the National Academy of Sciences where he served on the Board on Global Health and on the study committee, "The US Commitment to Global Health." In 2011, He was selected for the new Fulbright Regional Network for Applied Research (NEXUS) Program to engage in collaborative thinking, analysis, and problem-solving to improve the quality of life for communities in the Western Hemisphere. He currently current serves Chairman of the US Department of Health and Human Services Advisory Committee on Minority Health. King is Board Certified in Pediatrics and a Fellow in the American Academy of Pediatrics.
Nic Kinsman, National Oceanic Atmospheric Administration
Nicole Kinsman serves as the Alaska and U.S. Arctic point of contact for NOAA's National Geodetic Survey. In this role, she provides technical guidance on geospatial positioning topics in support of activities such as mapping and charting, navigation, flood risk determination, transportation, land use, and ecosystem management. She formerly managed the State of Alaska's Coastal Hazards program for five years and is an affiliated faculty member at the University of Alaska Fairbanks.
Captain Dan Kipnis, Miami Beach
Captain Dan Kipnis has been traveling across the country, presenting his compelling and enlightening program, Global Warming – Our Changing Oceans, aiming to convert skeptics of the cause and effects of Global Warming. Kipnis, an ardent fisheries conservationist, talks about Global Warming and its effect on the oceans and near coastal environments, directs billfish tournaments in South Florida and South America, is a former charter captain and has been president of the Miami Beach Rod & Reel Club. Kipnis also served as a director for the Florida Wildlife Federation, was Chairman of the Economic, Social and Health Committee of the South Florida Climate Change Task Force, has served on the State of Florida Marine Fisheries Commission, Biscayne Bay Management Committee, City of Miami Waterfront Board and is currently Chairman of the City of Miami Beach Marine & Shoreline Protection Authority.
Daniella Levine Cava, Miami-Dade County Commissioner
Daniella Levine Cava was elected in 2014 to serve as the Miami-Dade County Commissioner representing District 8, which includes Palmetto Bay, Cutler Bay, Homestead, and unincorporated areas of South Dade including Redland, Falls, Princeton, Naranja, Leisure City and parts of West Kendall. Commissioner Levine Cava comes to elected office after having served as an advocate for South Florida residents and communities for over 30 years. She served special needs children and immigrants at Legal Services of Greater Miami, and then represented children in the child welfare system as Associate and Legal Director for the Guardian Ad Litem Program. In 1996 Commissioner Levine Cava founded Catalyst Miami (formerly called Human Services Coalition of Dade County, to help low- and middle-income families through education and advocacy. Catalyst is an innovator in health and human services and an incubator for new approaches to community and economic development. Born in New York City, and raised across North and South America, her family stressed giving back and working to create equal opportunity. Commissioner Levine Cava received her bachelor's degree in psychology with honors from Yale University and graduate degrees in law and social work from Columbia University. She has been a resident of Miami-Dade County since 1980.
Gary Mitchum, PhD, University of South Florida
Dr. Gary Mitchum is a Professor of Physical Oceanography and the Associate Dean in the College of Marine Science at the University of South Florida. After receiving his PhD from the Department of Oceanography at the Florida State University in 1985, he spent 11 years in the Department of Oceanography at the University of Hawaii, first as a postdoctoral researcher and then as a member of the research faculty and Director of the University of Hawaii Sea Level Center. He came to the University of South Florida in 1996. His research interests emphasize short-term climate changes, ranging from interannual variations such as ENSO, to decadal processes, to the long-term sea level rise problem. He has also done work on continental shelf dynamics, mesoscale eddy interactions with mean flows, internal tide generation and propagation, physical controls on fisheries variables, and storminess changes in the southeastern United States. Although he has used many types of data in his research, he is especially interested in analyses of tide gauge and satellite altimetric data, and notably proposed and developed the presently accepted method of estimating errors in altimeters via comparisons with the global tide gauge network.
Jayantha Obeysekera, PhD, South Florida Water Management District
Dr. Jayantha Obeysekera is the Chief Modeler at the South Florida Water Management District (SFWMD), a regional governmental agency in South Florida, United States. He served as a member of the federal advisory committee which directed the development of the most recent National Climate Assessment in 2014. He was also a co-author of the sea level rise projections report published by NOAA for the National Climate Assessment and a lead author for the Southeast Chapter of the National Climate Assessment. Obeysekera also serves as a member of the Coastal Assessment Regional Scenario Working Group associated with the Department of Defense in the United States He holds a bachelor's degree in Civil Engineering from University of Sri Lanka, M. Eng. from University of Roorkee, India and a Ph.D. in Civil Engineering from Colorado State University with specialization in water resources. Currently he serves as an Affiliate Research Professor at Florida Atlantic University. Obeysekera has published over 55 research articles in numerous peer-reviewed journals. He is a recipient of the 2015 Norman Medal of the American Society of Civil Engineers for a technical paper that makes a definitive contribution in engineering.
Nathalie Olijslager, The Kingdom of the Netherlands in Miami
Nathalie Olijslager started her career in the Dutch Ministry of Foreign Affairs at the Department for European and Economic Cooperation after receiving her MA in International Economic Relations from Leiden University. She also attended Beloit College in Wisconsin as a one-year Fulbright scholar. After headquarters she headed to Pretoria, South Africa as Deputy Head of the Economic Section, where she was involved in the 2002 World Summit on Sustainable Development in Johannesburg. In 2003 her next assignment took her to the Dutch Embassy in Budapest, Hungary, where she was appointed Head of the Economic Section. Both countries in transition. From 2007-2010, Nathalie was employed at the Ministry of Economic Affairs and was the account manager for multinationals like Unilever, Heineken and Akzo Nobel for their global and sustainibilty strategies. Before being appointed Consul General of the Kingdom of the Netherlands in Miami, she was part of the management team of the Department for Sustainable Economic Development at headquarters. Emerging markets and sustainability for future generations are her passion. Nathalie is married to Jan Paul; they have two children.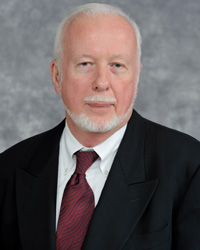 Richard Olson, PhD, Florida International University Extreme Events Research
Richard S. Olson received his B.A. degree in from the University of California, Davis in 1967, an M.A. degree from UCLA in 1968, and a Ph.D. in 1974 from the University of Oregon. In 1968-1969 he was a Fulbright student in Colombia. Professor Olson was part of a research team to the 1972 Managua, Nicaragua earthquake and was subsequently involved in disaster response, research, and evaluation in more than 20 events, including Guatemala 1976 (earthquake); Chile 1985 (earthquake); Mexico City 1985 (earthquake); Colombia 1985 (volcanic eruption and lahar) and 1994 (earthquake and landslide); the Dominican Republic 1998 (Hurricane Georges); Honduras and Nicaragua 1998 (Hurricane Mitch); and El Salvador 1986 and 2001 (earthquakes). His most recent publications (with co-authors) include "From Disaster Event to Political Crisis: A '5C+A' Framework for Analysis," International Studies Perspectives (2010); "Establishing Public Accountability, Speaking Truth to Power, and Inducing Political Will for Disaster Risk Reduction: 'Ocho Rios+25,'" Environmental Hazards (2011); and "Disasters as Crisis Triggers for Critical Junctures? The 1976 Guatemala Case," Latin American Politics and Societies (2013). Forthcoming in 2017 will be "Disaster Risk Reduction, Climate Change Adaptation, and (Violent) Conflict," in the Routledge Handbook of Disaster Risk Reduction and Climate Change Adaptation.
Jacquelyn Overbeck, Alaska Department of Natural Resources
Mrs. Jacquelyn Overbeck is a coastal geomorphologist and the manager of the Coastal Hazards Program at the Alaska Division of Geological & Geophysical Surveys. Overbeck conducts field, remote sensing, and modeling investigations of remote coastlines in western Alaska for the purpose of evaluating coastal evolution in response to hazardous events and long-term change. During her work, she has contributed to field-based geohazard mapping along the coast of St. Lawrence Island, the Seward Peninsula, and Norton Sound.
Admiral Robert J. Papp, Jr., USCG (Ret.)

Admiral Robert J. Papp, Jr., USCG (Ret.) became the State Department's Special Representative for the Arctic in July of 2014, and will lead the effort to advance U.S. interests in the Arctic Region, with a focus on Arctic Ocean governance, climate change, economic, environmental, and security issues in the Arctic region as the United States holds the chairmanship of the Arctic Council from 2015-2017. Prior to his appointment, Admiral Papp served as the 24th Commandant of the U.S. Coast Guard, and led the largest component of the Department of Homeland Security (DHS). As a flag officer, Admiral Papp served as Commander, Coast Guard Atlantic Area; as the Chief of Staff of the Coast Guard and Commanding Officer of Coast Guard Headquarters; as Commander, Ninth Coast Guard District; and as Director of Reserve and Training. Admiral Papp was a career cutterman, having served in six Coast Guard Cutters, commanding four of them: RED BEECH, PAPAW, FORWARD, and the training barque EAGLE. He is a 1975 graduate of the United States Coast Guard Academy. Additionally, he holds a Master of Arts in National Security and Strategic Studies from the United States Naval War College and a Master of Science in Management from Salve Regina College. Admiral Papp is a native of Norwich, Connecticut.
Wayne Pathman, Pathman Lewis, LLC
Mr. Wayne Pathman is the co-founder and managing partner of the Miami-based law firm Pathman Lewis, LLP. With over 30 years' experience, he heads the firm's Land Use, Zoning, and Environmental Law Section. Pathman is an AV Preeminent Lawyer, the highest rating given for professional excellence by Martindale-Hubbell. Pathman brought sea level rise to the forefront in Miami Beach and Miami. He was recently elected chair of the City of Miami's Sea Level Rise Committee. He is the co-creator and co-moderator of the Miami Beach Chamber of Commerce's series of sea level rise events titled, "A Time to Start Thinking Differently: The Economic Impact of Sea Level Rise on South Florida." Pathman is the chair-elect of the Miami Beach Chamber of Commerce. In 2014, he was invited, along with other community leaders, by the Dutch consulate to visit their country, where he continued to educate himself on flooding and sea level rise. Pathman is also a leading lecturer on sea level rise and water law at major universities and civic organizations across South Florida. He is often quoted by the media, including The New York Times, Newsweek, and National Public Radio.
Colin Polsky, Center for Environmental Studies
Dr. Colin Polsky joined the Florida Atlantic University faculty as Professor of Geosciences in August 2014. His primary responsibility is to direct the Florida Center for Environmental Studies. CES was founded in 1994 under the superb leadership of Dr. Len Berry, who served as Director until Polsky joined. Thankfully, Dr. Berry remains active in CES as Emeritus Professor of Geosciences. Under Polsky's leadership, CES has embraced a new vision that builds on past successes while expanding into new domains. The vision of CES is to improve Florida's sustainability through research, education and outreach on wetlands ecology and coastal resilience. Polsky is trained as a Geographer, specializing in the Human Dimensions of Global Environmental Change. He has completed four degrees with majors in four disciplines, plus a two-year postdoctoral training in a fifth field. This background in mathematics, humanities, French, geography, and Science & International Affairs (from U. Texas, Penn State, and Harvard, respectively) has led to a sustained interest in advancing knowledge of U.S. climate vulnerabilities, in both methodological and applied terms.
Dave Prodger, British Consul General Miami
David has served in a number of roles, both home and overseas, within the Foreign and Commonwealth Office (FCO) since joining in 1999. Prior to this he worked in the private sector as a land surveyor, project manager and business development manager.
His most recently post was as Deputy Head of Security Policy in FCO London where his prime responsibility was leading UK European security policy. This included: overseeing UK policy towards NATO including in preparation for the 2014 UK-hosted NATO Summit in Wales; leading the UK's EU common security and defence policy; overseeing bilateral security policy relations between the UK and other European countries; and relations between the UK and the EU and NATO Allies, as well as other partners; conventional arms control in Europe policy; and UK space policy.
Previously, David was Deputy Head of Mission and Consul General at the British Embassy, Brussels, where he also led the political and public diplomacy team. Before that he was Head of the Commercial Team at the Embassy in Buenos Aires where his main responsibilities were to promote UK exports and work closely with British investors during and after the 2002 economic crisis. He has also held other posts in the FCO covering the Middle East and Latin America.
Prior to joining the FCO, David was a Chartered Surveyor, working with the UK's national mapping agency, Ordnance Survey, on projects to assist international land reform in Central and Eastern Europe, sub-Saharan Africa and the Caribbean. He has also worked as a computer analyst in market research and in the upstream oil exploration and production business with BP and others across a range of locations from Papua New Guinea, the Persian Gulf, the North Sea and Colombia.
David is married to Tiffany and has three children.
Daniel Reifsnyder, Environment at the State Department
Dr. Daniel A. Reifsnyder is Deputy Assistant Secretary for Environment at the State, Department, a post he has held since 2006. He began working on the climate change issue in 1989, serving as alternate U.S. Representative in the negotiations that led to the 1992 U.N. Framework Convention on Climate Change. Last year, he co-chaired the multilateral negotiations that led to the Paris Agreement in December.. Before that, he was Vice Chair of the climate negotiations in the run-up to the 2010 Cancun Conference of the Parties (COP) and Chair in the run-up to the 2011 Durban COP. Before coming to the State Department in 1984, Dr. Reifsnyder worked at the National Oceanic and Atmospheric Administration, Department of Commerce, for 10 years. He has taught at Princeton University and at the University of Virginia. He holds a Ph.D. in international relations from the Fletcher School of Law and Diplomacy at Tufts University,, a J.D. from George Washington University, an M.A. in Russian Area Studies from Georgetown University and an A.B. in political philosophy from Trinity College, Connecticut. He has received numerous awards including two Presidential Rank Awards, EPA's Ozone Layer Protection Award and the Business Council for Sustainable Energy's Leadership Award.
Delaney Reynolds, Palmer Trinity School
Delaney Reynolds splits her time between Miami's vibrant, cosmopolitan area and No Name Key, a 1,000 acre island filled with nature and 43 solar powered homes in the Florida Keys. She is founder of The Sink or Swim Project (www.miamisearise.com). Delaney earned a Certificate in Marine Biology from the University of Miami's Summer Scholar's Program, and is a graduate of Vice President Al Gore's Climate Reality Training. She sits on The Cleo Institute's Youth Task Force, is a Dream in Green Youth Ambassador, and on February 26, 2016 gave a TEDx talk here in Miami at the Adrienne Arsht Center about her work on sea level rise. In school Delaney is a member of the Spanish Honor Society, the Marine Conservation Club, The Wilderness Club and The Eco Club. She is also the manager of her school's renowned Coral Lab, is a Peer Counselor, a member of the Diversity Leadership Committee and a shooting guard on the varsity women's basketball team.
Nancy Scanlon, Florida International University
Dr. Nancy Loman Scanlon is an Associate Professor at the Chaplin School of Hospitality and Tourism Management, Florida International University. She has over thirty years of lodging industry experience with Hilton Hotels, Marriott Corporation and Interstate Hotels. Nancy is the Vice-Chair of the Sustainability Committee of the American Hotel and Lodging Association and serves on the Advisory Panel of the International Tourism Partnership (ITP) London, England. For the United Nations she serves on the Disaster Risk Reduction Words Into Action Committee: Tourism Sector. She is chairperson of the Sustainability Council of the Greater Miami and the Beaches Hotel Association, a participant in the Miami Beach Sea Level Rise Initiative and the Sea Level Rise Institute for Florida International University. Nancy speaks internationally on climate change impacts and sustainability issues affecting tourism. She is the author of a number of books published by John Wiley and Sons in addition to refereed conference presentations and journal articles. Nancy holds a PHD and MA from the University of Delaware.
Bill Schnabel, University of Alaska - Fairbanks

Dr. William Schnabel is a researcher, teacher, and administrator focused on cold region environmental engineering. Bill joined UAF in 2007, after spending the early portion of his career working as a faculty member at the University of Alaska Anchorage, and working as an engineer in private industry. In 2009, Bill became director of UAF's Water and Environmental Research Center, and in 2013, took on an additional role teaching in UAF's Department of Civil and Environmental Engineering. In 2015, Bill assumed his current role as interim director of UAF's Institute of Northern Engineering. An environmental engineer by training, Bill's research interests have focused on balancing Alaska's need to both use and protect our lands and waters. Bill has studied hydrology in Alaska's most remote Arctic rivers, water quality in Alaska's rural and urban communities, and has worked with Alaska's industries to more effectively manage water resources and mitigate environmental threats.
Craig Stephen, Canadian Wildlife Health Cooperative

Dr. Stephen is the CEO of the Canadian Wildlife Health Cooperative and a Professor of Population Health. His work focusses on emerging health threats at the interface of people, animals and our shared environment. Current work aims to develop health intelligence systems that strive to identify vulnerable populations and locations to support efforts to bolster resilience and preparedness in advance of harms rather than the historic approach of detection and response to harms after they emerged. Dr. Stephen advocates for a holistic approach to health that supports reciprocal care of public health and the health of the environment.
Ed Strobel, Sunshine Solar Services

Mr. Ed Strobel holds a BS in Electrical Engineering from Tulane University and an MBA in Marketing and Finance. He is a NABCEP certified installer and certified sales professional. For 20 years he ran various parts of technology companies including Hewlett-Packard, Sun Microsystems, EMC and Dell Computer along with a few startup companies before starting his solar company 9 years ago. Strobel served on the board of the Florida Alliance for Renewable Energy (Farenergy.org) for five years and has spoken at many solar and green energy conferences over the years. He also owns land in Illinois with over 3 million watts of grid tie wind that is currently supplying power for the equivalent of 400 homes. His home in Fort Lauderdale produces more energy than it needs and is almost self-sufficient for water. It is engineered to withstand 200 MPH winds while meeting the tough aesthetic requirements of a home in the historic district. Sunshine Solar Services, Inc. is a leader in on-grid solar systems in the Hurricane zone as well as a leader in off grid hybrid solar-diesel-battery based systems with projects in the islands of the Bahamas, USVI, Haiti, Panama, Turks and Caicos and remote locations in the Smoky Mountains, Tennessee, Florida and Alabama.
Steve Traxler, PhD, Fish & Wildlife

Steve works for the US Fish and Wildlife Service as a Senior Fish and Wildlife Biologist. Steve has been working on Everglade's restoration since 1996. Since 2011, he has been coordinating science for the Peninsular Florida Landscape Conservation Cooperative. Steve's other projects include Everglades RECOVER (System wide evaluation, monitoring and adaptive management team) and climate change. Previously, he has worked on Everglade's restoration projects on the estuaries such as the Indian River Lagoon, Florida Bay, and Biscayne Bay. Steve also works with a local marine conservation non-profit focused on sea turtle research and education called Inwater Research Group, Inc. His degrees are from Florida Institute of Technology (Bachelors) and a Masters in fisheries from Texas A & M University. His main hobbies include fishing, scuba diving, canoeing, kayaking, and hiking.