Will Abberger, Director, Conservation Finance Program, The Trust for Public Land
Will is Director of the Trust for Public Land's national Conservation Finance Program, helping state and local governments and citizen groups throughout the United States gauge public support for open space and craft ballot and legislative measures that generate new sources of funding for parks and land conservation.  In 2013-2014, Will led the campaign to qualify for the ballot via the initiative petition process and win voter approval for the Florida Water Land Conservation Amendment, the largest state conservation land ballot measure in history.  He has been directly involved in more than ninety local and state land conservation ballot measures and numerous legislative campaigns.  In his 27 years with the Trust for Public Land, Will's responsibilities have also included serving as associate director for Conservation Finance in the eastern United States, directing Florida Programs for the Florida Office, directing the Conservation Services program for TPL's nine-state Southeast Region, and directing TPL's Southeast Land Trust program. Before coming to the Trust for Public Land, he served as Associate with World Wildlife Fund's Successful Communities Program in Washington, D.C.; Field Representative for the Successful Communities Program in Florida, in partnership with 1000 Friends of Florida; and Senior Cabinet Aide for environmental affairs in the Florida Treasurer's office.  He is also a former employee of the natural resources unit of the Florida Governor's Office of Planning and Budgeting. Will received a Master's degree in Urban and Environmental Planning from the University of Virginia, School of Architecture, where he worked for the University's Institute for Environmental Negotiation, and a B.A. in English from Davidson College.
Doug Alderson, Florida Greenways and Trails
Doug Alderson works as the assistant bureau chief for the Florida Office of Greenways and Trails, part of DEP's Division of Recreation and Parks, helping to coordinate the planning and promotion of non-motorized trails throughout the state. Prior to his current role, he mapped the 1,515-mile Florida Circumnavigational Saltwater Paddling Trail and he continues to coordinate the state's designated paddling trails. In his free time, he is an avid cyclist, hiker and paddler. He is also an award-winning author of several published books, including A New Guide to Old Florida Attractions, Wild Florida Adventures, and The Great Florida Seminole Trail. In 2015, he was awarded the first ever Environmental Leadership Award by Paddle Florida. 
Beth Alvi, Director of Policy, Audubon Florida
Beth has more than two decades of experience in policy development and implementation as well as conservation, and resource management. She has been with Audubon since November 2018 and leads Audubon's policy development and legislative efforts in the areas of water, wildlife, habitat and climate. Prior to that Beth was at the Florida Department of Environmental Protection for almost ten years working on water quality restoration and for the last three years providing policy and budget support and stakeholder outreach for the Dep. Sec of Ecosystem Restoration Programs.
She holds a master's of science in ecology from Pennsylvania State University and a bachelor's of science in zoology from Kerala University.
Captain Daniel Andrews, Executive Director, Captains for Clean Waters 
Captain Daniel Andrews once lived his life's calling as a full-time fishing guide. As the SW Florida estuaries began declining due to water mismanagement practices, so did Capt. Daniel's business. He learned of the underlying corruption and lack of awareness in the outdoor community, leading him to fight back by co-founding Captains For Clean Water. As Executive Director, Capt. Daniel keeps a steady pulse on Florida water policy and projects, working with elected officials and government agencies to ensure sciencebased solutions are implemented to restore our water quality. Capt. Daniel firmly believes that, to protect the Everglades and our way of life, we must be the ones to speak up.
Deb Burr, Gopher Tortoise Program Coordinator, Florida Fish and Wildlife Conservation Commission
Deborah Burr is the program manager for the Gopher Tortoise Conservation program at the Florida Fish and Wildlife Conservation Commission (FWC).  Since 2007, she has coordinated the statewide conservation of gopher tortoises through incentive-based programs, public-private partnerships, research and education, and by conserving and managing habitat for wildlife. She has a Bachelor's degree in Geography from University of South Florida, and a Master's degree in Public Administration with a Graduate Certificate in dispute resolution from Florida State University. Deborah has worked for domestic and international agencies on habitat conservation and management, wildlife conservation, and agro-forestry projects for more than 23 years. 
Jonathan Dain, Director, University of North Florida Natural Resources Leadership Institute
Jonathan Dain is a University of Florida faculty member with appointments in both the School of Forest Resources and Conservation and the Center for Latin American Studies.  He directs the Florida Natural Resources Leadership Institute (UF/IFAS - http://nrli.ifas.ufl.edu/index.shtml) a training program focused on conflict management, facilitation, communication and leadership skills for natural resource professionals.  "NRLI" Program Fellows come from across the state and hail from government agencies, non-profits, agriculture, academia, tribal entities and industry.  Jon teaches graduate classes in his areas of expertise and is a Florida Supreme Court certified mediator.  He began his post-college career 35 years ago as a Peace Corps volunteer (Paraguay – Beekeeping Extension) and spends most summers provides training to students and natural resource managers in Latin America, primarily Brazil and Mexico. 
Traci Deen, Executive Director, Conservation Florida
Traci Deen is the Executive Director and CEO of Conservation Florida, a statewide non-profit land trust focused on protecting Florida's natural and agricultural landscapes. A 6th generation Floridian born in Homestead, Florida, Traci is passionate about protecting Florida's wild and working lands for the generations of Floridians to come. Her work with CFL includes advocacy at the local, state, and national level, fostering strategic partnerships, engaging the community and community leaders, and facilitating large-scale land transactions. She lives in Winter Park, Florida with her husband Michael, daughter Molly, and dog Maggie Sue.
Callie DeHaven, Director, Division of State Lands Division, Florida Department of Environmental Protection
Callie DeHaven is a fifth-generation Floridian whose passion for conserving Florida's historic and natural landscapes led to her dedicating more than two decades to conservation planning, land acquisition and land stewardship. DeHaven's experience in the public, nonprofit and private sectors and commitment to strong partnerships complements our talented Division of State Lands team as they work to acquire, protect and preserve lands that will greatly benefit outdoor recreation and our natural and water resources across the state. She graduated from Marymount University, earning a bachelor's degree in Liberal Arts with a focus in Legal Studies. 
Eric Draper, Director of the Division or Recreation and Parks, Florida Department of Environmental Protection 
Eric Draper is Director of the Division or Recreation and Parks, Florida Department of Environmental Protection.  Florida's 175 state parks and trails and 1000 employees provide more than 32 million unique visitor experiences on 800,000 of the state's best managed conservation land and generate more than $3 billion in economic value each year.  Prior to joining the Florida Park Service in 2017, Eric Draper was President of Florida Audubon Society. During his decades-long career Draper was a leading advocate for water and land conservation and Everglades restoration and is credited with helping secure billions in environmental spending and playing a lead role in most state environment policy decisions over the past 25 years.  
Chris Emmanuel, Director of Infrastructure and Governance Policy, Florida Chamber of Commerce
Christopher Emmanuel is the Director of Infrastructure & Governance Policy at the Florida Chamber of Commerce, where he serves as the primary advocate for transportation, utilities, energy, and property rights issues on behalf of the state's largest business association. In this role, he has advised Fortune 500 companies and statewide political campaigns, and advocates at the local, state, and federal levels of government.
Emmanuel frequently speaks and writes about the public policy implications of changing demographics, politics, and technology. His commentary has appeared in nearly every Florida newspaper as well as a few national periodicals.
Emmanuel holds a B.A. in Political Science and History from the University of Florida and J.D. from the Florida State College of Law. Emmanuel sits on the Florida Transportation Plan Committee, serves a Railroad Advocate for GoRail, advises the international non-profit New Story, and is a member of the James Madison Institute's Board of Advisors. He is a member of the Federalist Society, a graduate of Leadership Florida Connect, and is admitted into the Florida Bar. Emmanuel and his wife live in Tallahassee.
Michael Foster, Bureau Chief, Bureau of Design and Construction, Florida Department of Environmental Protection
Michael is the bureau chief for DEP's Bureau of Design and Construction, within the Division of Recreation and Parks (Florida State Parks). Michael graduated from Georgia Tech in civil engineering in 2002 and has been with DEP for nine years. Prior to his time at DEP, Michael worked as a consulting engineer in Tallahassee and in his hometown of Atlanta. He enjoys the challenge of incorporating resiliency when it relates to the Florida Park Service mission to provide resource-based recreation while preserving, interpreting and restoring Florida's natural and cultural resources.
John Fraites, Program Consultant, Division of Air Resource Management, Florida Department of Environmental Protection 
JP is the Program Consultant for the Division of Air Resource Management (Division) at the Florida Department of Environmental Protection (DEP). JP is managing the development of DEP's Diesel Emissions Mitigation Program, which combines the Volkswagen Settlement and EPA's Diesel Emissions Reduction Act Grant Program. Prior to joining DEP in December 2017, JP was a policy and budget analyst in the Governor's Office, focusing on environmental and energy issues.
Dr. Tom Frazer, Florida's First Chief Science Officer, Office of Environmental Accountability and Transparency, Florida Department of Environmental Protection 
Dr. Thomas K. Frazer was appointed to Chief Science Officer on April 1, 2019. This position was established by Governor Ron DeSantis in his Executive Order in January 2019. Dr. Frazer will serve as an expert in environmental science, data and programs and will lead the newly established Office of Environmental Accountability and Transparency. Dr. Frazer will guide funding and strategies to address priority environmental issues, as well as, but not limited to, making recommendations for increased enforcement of environmental laws necessary to improve water quality within key waterbodies.
Dr. Frazer has served as the Director of the University of Florida's School of Natural Resources and Environment since 2012 and previously served as Acting Director of the UF Water Institute. Before this position, he served as Associate Director of the School of Forest Resources and Conservation and the Leader of the Fisheries and Aquatic Sciences Program. At UF, his research focuses on the effects of anthropogenic activities on the ecology of both freshwater and marine ecosystems. Additionally, he currently serves as chair of the Gulf of Mexico Fishery Management Council. He received his B.S. in Marine Fisheries from Humboldt State University, his M.S. in Fisheries and Aquatic Sciences from the University of Florida and his PhD. in Biological Sciences from the University of California Santa Barbara.
Tom Frick, Director, Division of Environmental Assessment and Restoration, Florida Department of Environmental Protection
Tom Frick has been the director of the Division of Environmental Assessment and Restoration since 2013. Tom began his career as an environmental scientist more than 23 years ago with the DEP Chemistry Laboratory. Since that time, he has worked in both the private and government sectors specializing in the areas of field data collection, quality assurance, ecological assessment, interpretation of environmental data, and waterbody restoration. Tom's focus during his tenure with the agency has been to ensure that the department uses the highest quality data, methodologies, and technology to inform better environmental decisions to assess, restore, and protect Florida's unique water resources. He holds a Bachelor of Science degree in Chemistry from Florida State University.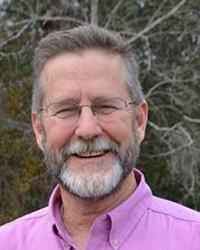 Kipp Frohlich, Director of the Division of Habitat and species Conservation, Florida Fish and Wildlife Conservation Commission 
Kipp Frohlich is the Director of the Division of Habitat and Species Conservation at the Florida Fish and Wildlife Conservation Commission (FWC).  He is a certified Wildlife Biologist with a master's in Wildlife Ecology from The University of Florida.   He has over 30 years of experience conserving Florida's wildlife; working for the U.S. Fish and Wildlife Service, the Florida Department of Natural Resources, the Florida Department of Environmental Protection and the FWC since its inception in 1999.   Kipp has extensive experience in the management of manatees, marine turtles, panthers and bears, as well as the human dimensions of wildlife management.  A current area of focus is addressing impacts of invasive plants and animals on native habitats and ecosystems, while considering public concerns with methods of control and management practices.  Growing up and recreating in Florida for almost 60 years Kipp has witnessed firsthand the significant loss and degradation of fish and wildlife habitat: accordingly, he is a passionate advocate for importance of public lands.     
Janet Gil, Program Director, Environmentally Endangered Lands Program Miami-Dade Regulatory and Economic Resources Department
Coming soon!
Barbara Goodman, Deputy Secretary Land and Recreation, Florida Department of Environmental Protection
Barbara Goodman, Deputy Secretary for Land and Recreation, has an extensive leadership career with national and international park agencies. Prior to coming to the Department of Environmental Protection, she served as an international consultant for park planning and tourism in Colombia and Peru.She also served on the Board of Directors of the Timucuan Trail Parks Foundation, including two years as chair. The nonprofit organization supports city, state and national parks in the Jacksonville area.
Goodman is a 33-year veteran of the U.S. National Park Service, where, among other duties, she managed two national parks and ensured tourism development and resource protection through partnerships. 
Whitney Gray, Program Administrator, Office of Resilience and Coastal Protection, Florida Department of Environmental Protection
Whitney Gray has been the Administrator of the Florida Resilient Coastlines Program in the Florida Coastal Office of DEP since December of 2017. Her bachelor's and master's degrees are from the University of Florida (Go Gators!) where she studied zoology and systems ecology. She first worked on climate change vulnerability assessment and adaptation planning with the Southwest Florida Regional Planning Council. From 2012 to 2015, Whitney served as Sea Level Rise Coordinator for both FWC and Florida Sea Grant, specializing in the effects of sea level rise on coastal ecosystems. She coordinated an internal climate change seminar series, "Florida Adapts," and served as a subject matter expert on Species Action Plans during the Imperiled Species Management Planning process. Originally from Florida's Gulf coast, Whitney has seen first-hand how sea level rise has changed the state, from critical erosion to "ghost forests." Her task now is to bring sea level rise resilience planning to the forefront of DEP activity for the long-term benefit of the people and ecosystems of Florida.
James Hamby, Florida Department of Environmental Protection
Jimmy Hamby is a GIS analyst with 6+ years of experience working for the Florida Department of Environmental Protection as a Government Operations Consultant. He holds a master's degree in business administration from the University of North Florida, and two bachelor's degrees in geography and environmental studies from Florida State University. During his career with the DEP, he worked with leadership to develop and refine a GIS based "triage" process to objectively target and evaluate public land acquisitions, providing the resource analysis that aided the successful purchase of conservation land totaling over 70,000 acres. In addition, he has provided multiple educational sessions for Florida legislators and stakeholders on leveraging GIS technology to guide acquisition decision making.
Jim Karels, Director/State Forester, Florida Forest Service, Florida Department of Agriculture and Consumer Services
James "Jim" Karels is the Florida State Forester and Director of the Florida Forest Service, which manages more than 1 million acres of state forests and provides forest management assistance on more than 17 million acres of private and community forests. The Florida Forest Service is also responsible for protecting homes, forestland and natural resources from the devastating effects of wildfire on more than 26 million acres. Jim has more than 39 years of experience in prescribed burning, wildfire suppression and land management throughout the United States. A native of rural Minnesota, he graduated with a degree in Forest Management from the University of Minnesota and began his career by traveling west with the U.S. Forest Service, eventually making his way to Florida. A national leader in both prescribed fire and wildfire management, Jim is the former president of the National Association of State Foresters (NASF) and is currently representing all 50 states as the NASF Fire Committee Chair. He also serves on other national committees including the Wildland Fire Leadership Council and the Wildland Fire Executive Council to provide support for the implementation and coordination of the National Fire Management Program in the United States. While prescribed fire is one of the most valuable land management tools to reduce wildfire threats and to restore forest health, Jim believes people are the key. Developing partnerships before a disaster hits is critical. He is committed to developing quality incident management teams and believes that working together to effectively educate landowners and the public can guard our burning heritage which will ultimately preserve our forested ecosystems, enhance our wildlife and protect our citizens.
Paul Marcellini, Photographer
Paul Marcellini was born and raised 20 miles from Everglades National Park. Always attracted to the outdoors, it was natural to begin photographing them when he picked up a camera in 2005. Since then, he has gone on to win awards in multiple international competitions and have his imagery shown in Everglades National Park, Biscayne National Park, Miami International Airport, and several museums in South Florida. In 2016 he was chosen to have his Everglades image used for a USPS stamp celebrating 100 years of US National Parks. A self-taught naturalist, he is constantly out to educate the public and create awareness for the vital ecosystems of South Florida.
Dr. Erich Marzolf, Director of Division of Water and Land Resources, St. Johns River Water Management District
Dr. Erich Marzolf is the Director of the Division of Water and Land Resources with the St. Johns River Water Management District, where he oversees the Bureaus of Water Resources, Water Resource Information, and Land Resources.  In this role he works on integrating aquatic and terrestrial restoration and management efforts to meet the District's core missions of water quality, water supply, flood protection and natural systems enhancement.  Erich earned a master's degree and Ph.D. in Ecology from the University of California Davis where he studied subalpine lake ecology.  Prior to joining the District Erich was a scientist at Oak Ridge National Laboratory.
Tara McCue, East Coast Florida Regional Planning Council
Tara McCue, AICP, is the Director of Planning and Community Development at the East Central Florida Regional Planning Council where she has been working for the past 15 years on a variety of regional and local projects across sectors aimed at creating healthy, resilient and sustainable communities.  Most recently she have been working with regional, state and federal agencies, universities and jurisdictions in Volusia and Brevard Counties, to further resiliency and sustainability in East Central Florida.  She co-authored two white papers examining land use impacts to rising sea level.  Tara has a B.S. in Marine Biology from UNCW and a Masters in Environmental Resource Management from Florida Institute of Technology.
Kevin McGeever, VISIT FLORIDA
Coming soon!
Aliki Moncrief, Executive Director, Florida Conservation Voters
Aliki Moncrief the Executive Director of Florida Conservation Voters and FCV Education Fund, a statewide organization that focuses on clean water, conserved land, climate and energy action, and the protection of democracy. Aliki received her J.D. from Harvard Law School in 1999 and her B.A. from Emory University in 1995. After graduating from law school, she worked as a staff attorney with the Legal Environmental Assistance Foundation to provide legal assistance and support to communities affected by hazardous waste sites and advocate before the state legislature on related issues, including groundwater protection and environmental justice. She then joined the Florida office of Earthjustice, where she represented individual and non-profit organizations in litigation to protect wetlands, endangered species, and other environmental resources. In 2004, Aliki joined the Enforcement section of DEP's Office of General Counsel, becoming Deputy General Counsel in 2007. At DEP, she represented the Department in litigation concerning a variety of environmental programs and managed a team of more than 15 attorneys handing DEP's enforcement actions throughout the state. Seeing the need for citizens to become more involved in policymaking on environmental issues in Florida, in 2011 she became the Executive Director of Environment Florida, a grassroots environmental advocacy organization working on both state and federal environmental policy. Aliki served as Field Director and then Deputy Campaign Manager of Florida's Water and Land Legacy, which lead the environmental community's campaign to pass the Water and Land Conservation Amendment that won 75% of the vote in the November 2014 election. Florida Conservation Voters emerged from that successful campaign and now focuses on educating, electing, and holding Florida's lawmakers accountable for their environmental policies.
Jon Oetting, Chief of Conservation Services, FNAI
Jon has been with FNAI since 1999. He currently is involved in several planning projects, including GIS analysis and computer modeling of rare species habitat and land acquisition priorities for the Florida Forever program. Jon oversees the Inventory's environmental review and data distribution efforts and manages the content and organization of the FNAI website. He has a master's degree in anthropology from the University of Illinois and a Master of Science in Planning degree from Florida State University. Feel free to reach out to me with any questions.
Frank Powell, Assistant Deputy Secretary, Office of Ecosystems Restoration
Frank Powell is the Assistant Deputy Secretary for Ecosystem Restoration at the Florida Department of Environmental Protection. In this position, he responsible for overseeing Statewide water supply, restoring and protecting Florida's aquatic ecosystems including the Everglades, managing aquatic research, monitoring, and laboratory analysis, funding water and wastewater infrastructure, and governing coastal protection and resiliency. Mr. Powell previously served as an Environmental Administrator in the Office of Ecosystem Projects where he was responsible for playing a key role in administering the largest environmental restoration project in the world on behalf of DEP - restoring America's Everglades. The office ensures effective implementation of DEP's policy, programmatic, technical, and regulatory responsibilities under the Everglades Forever Act, the Comprehensive Everglades Restoration Plan, the Northern Everglades and Estuaries Protection Program, and related efforts including Kissimmee River Restoration, Critical Projects Program, Herbert Hoover Dike Rehabilitation, and Modified Water Deliveries to Everglades National Park. Restoration initiatives are focused on improving water quality and restoring the hydrology and ecology of the Everglades ecosystem which extends further than many realize - stretching from the Kissimmee Chain of Lakes, to Lake Okeechobee, through the remaining Everglades and on to the waters of the Florida Bay - an area covering 18,000 square miles.
Linda Reeves, Land and Recreation Grants Section Manager, Florida Department of Environmental Protection
Linda Reeves is an OMC Manager within the Land and Recreation Grants Section/Linda has over 40 years of experience in planning, including parks and recreation planning, Linda has provided extensive technical assistance to Florida's communities to integrate a wide range of community objectives and community visioning.  Before to moving to the Division of State Lands -Linda worked with the Division of Recreation and Parks in Grants and Planning for more than 35 years.  Linda has a master's degree in Public Administration from Nova Southeastern University.   In her free time, Linda enjoys concerts, football, and traveling with her two children and 5 grand kids.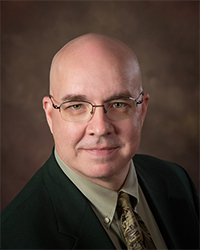 Keith Rowell, Land Programs Administrator, Florida Forest Service, Florida Department of Agriculture and Consumer Services
Keith Rowell, a seventh generation Floridian, is the Land Programs Administrator for the Florida Forest Service overseeing the Rural and Family Lands Protection Program and Forest Legacy land acquisition programs. He has over 35 years of professional experience with governmental agencies and local, regional and international consulting firms providing real estate advising, surveying and general consulting services.  He has been a licensed real estate professional for over 30 years, and a Professional Surveyor and Mapper for more than 27 years. Prior to joining the Florida Forest Service he worked with the Suwannee River Water Management District, managing the land acquisition, surplus lands, and surveying and mapping programs.
Dr. Mike Shirley, Resilience and Coastal Protection and National Estuarine Research Reserve –Director of Guana Tolomato Matanzas National Estuarine Research Reserve, DEP
Since 2007, Dr. Mike Shirley has held the position of director at the GTM National Estuarine Research Reserve (GTM Research Reserve). He also serves as regional administrator for Florida's East Coast Aquatic Preserve Program. Shirley started his professional career as staff scientist for Save the Bay Inc. (Rhode Island) in 1980. During his graduate studies, he worked at the Smithsonian Environmental Research Center and EPA's Gulf Ecology Division Laboratory.
Mike has also held positions as a research biologist, resource management coordinator and research coordinator at the Rookery Bay National Estuarine Research Reserve in Naples, Florida. He has held adjunct faculty appointments with Florida Gulf Coast University, Florida International University, Florida Southwestern State College, and Hodges University. 
Mike has a Ph.D. in marine science with a minor in environmental toxicology from North Carolina State University, a Master of Science in biology from the University of West Florida, and a Bachelor of Science in zoology from the University of Rhode Island.
Warren Sponholtz, Chief Information Officer, Florida Department of Environmental Protection
Chief Information Officer Warren Sponholtz supports the department in planning, organizing, staffing, directing and enabling effective sustainable information technology. Through continuous innovation, Warren and the Office of Technology and Information Services ensure a modern and reliable enterprise information technology architecture and infrastructure. Warren has worked in multiple roles in information technology, including chief of infrastructure services, project manager (PMP), business analyst and application developer. He is a graduate of the Management information Systems program at Florida State University and a former service member of the U.S. Marine Corps. 
Philip T. Stone, Pre-Construction Section Leader, Florida State Parks, Florida Department of Environmental Protection
Philip is the pre-construction section leader with the Florida Department of Environmental Protection's Bureau of Design and Construction, within the Division of Recreation and Parks. Philip has been with the Department for three years overseeing the design and permitting team. Before joining DEP, Philip served as construction projects manager with the Florida Fish and Wildlife Conservation Commission, overseeing public shooting-range design and construction. In addition, Philip has worked for many years in real estate development and construction in the private sector. Philip holds a master's degree in economics from Florida State University.
Jim Strickland, Blackbeard's Ranch
Jim Strickland comes from a family that has been ranching in Florida since the Civil War. He is the owner of Strickland Ranch and managing partner of Big Red Cattle Company and Blackbeard's Ranch, Ranch, a 4,500-acre cow/calf operation that borders Myakka State Park He just completed an NRCS Wetland Reserve Easement on a portion of Blackbeard's Ranch and has plans to with Florida Forever on a conservation easement. Jim has also placed a portion of Strickland Ranch under a SWFWMD conservation easement. Jim was awarded the 2018 Florida Cattleman's Association Environmental Stewardship Award and Florida Agricultural Commissioner's 2018 Agricultural-Environmental Leadership Award for his work on Blackbeard's Ranch.  Jim also was named as one of Florida Trends 500 Most Influential Business Leaders for 2018 and 2019 for his work in agriculture and conservation. Most recently, he received the National Cattleman's Beef Association's 2019 Environmental Stewardship award for the Southeast Region and was named the 2019 Audubon Florida's Sustainable Rancher of the year.   
Beth Stys, Associate Research Scientist, Florida Fish and Wildlife Conservation Commission 
Beth Stys is an Associate Research Scientist with the Florida Fish and Wildlife Conservation Commission (FWC), Fish and Wildlife Research Institute.  She has worked for the FWC for over 27 years.  Her work with the FWC has focused on landscape level, statewide conservation planning, imperiled species protection, terrestrial and freshwater aquatic conservation area identification and prioritization, species habitat modeling, land cover mapping, and climate change.  Beth served as the co-Science Coordinator for the Peninsular Florida Landscape Conservation Cooperative from 2014 - 2017.  She is currently leading an FWC agency wide landscape conservation initiative.
Noah Valenstein, Secretary, Florida Department of Environmental Protection
Noah Valenstein was appointed Secretary of the Florida Department of Environmental Protection by Governor Rick Scott on May 23, 2017 and reappointed by Governor Ron DeSantis on February 15, 2019. He returned to DEP with nearly 15 years of public service experience with governmental agencies and a passion for natural resource protection.
Noah most recently served as executive director for the Suwannee River Water Management District, where he oversaw the protection and conservation of water and land resources across 15 counties. His previous experience includes working on environmental, agricultural and energy issues in the Executive Office of the Governor and Florida House of Representatives, as well as with several of Florida's leading environmental nonprofit groups. 
With a strong belief in the power of partnerships, Noah is focused on building relationships between diverse groups of stakeholders, including environmental and agricultural groups as well as local communities and businesses. He's built a reputation of bringing groups together to overcome obstacles and work toward a shared goal of environmental protection and is committed to continuing in this spirit of partnership and service as DEP Secretary.
Noah was born in Gainesville, Florida, and graduated with honors from the University of Florida's School of Natural Resources and Environment. He also holds a law degree from Florida State University. Noah resides in Tallahassee with his wife, Jennifer, and his daughter, Ava.
Garrett Wallace, Florida Government Relations Manager, The Nature Conservancy
Garrett Wallace is an experienced professional in conservation issues working with Federal, State and corporate entities. Throughout his career, Wallace works extensively with Federal interests throughout his career securing the funding to preserve over 40,000 acres of Florida Ranchland into the USDA Wetland Reserve Program.  Additionally, he served as the Director of Federal and Tribal Affairs for the South Florida Water Management District, representing Everglades Restoration in Washington D.C from 2008 through 2011. In 2016, Garrett joined The Nature Conservancy as the Florida Government Relations Manager overseeing conservation matters in Tallahassee and Washington D.C.